Get In Shape, Feel Amazing & Ooze Confidence with MCFuturefitness Hybrid Coaching
No "Just €2,000 for 90 days" here… Get Personalised training and nutrition plans bespoke to your goals and schedule, regular updates and 24/7 support – for just €149 p/m (no contracts, cancel anytime…)
It's RESULTS or Your Money Back…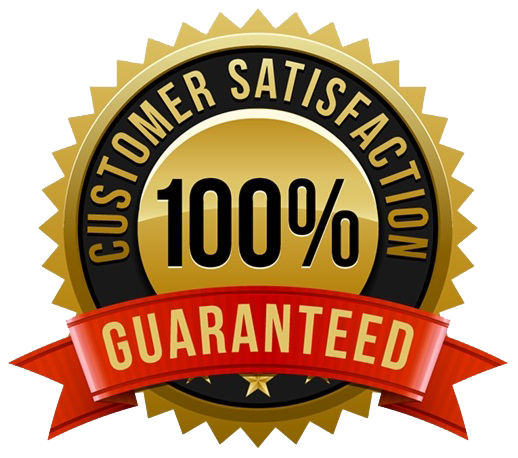 30 Day Results Or Refund Guarantee
Not only are there no contracts and a no-risk cancel anytime policy… we even guarantee results in the first 30 days.
If you implement your full 30 day plan and don't make progress towards your goals, we'll give you every penny back. It's quite literally RESULTS or your money back.
33 years of trying to figure it out on my own. 16 years lifting. Within 12 weeks of proper structure and guidance from Matt, we had achieved more.
Why Our Coaching Is The Go-To For Real Results Anytime, Anywhere…
IT'S TRUE: those who get in shape and stay in shape while feeling amazing and oozing confidence don't diet.
Sorry, but it's true. (This is why we call it a lifestyle, not a diet!)
The latest diets, cleanses and detoxes you have heard about are nothing more cash-cows aimed at grabbing magazine headlines and attention for B-list celebrities…
They play upon peoples urges to get "skinny" in just 14 days with a not-so-fun cocktail of pain, restriction, energy dumps and mood-swings (sign me up!)
Many will help you drop 10lbs of water weight for a "unbelievable" transformation picture, only to put it all back on in the next seven days…
I am sure you know that's what is referred to as the yo-yo diet.
So what do those who DO get in shape, stay in shape, feel amazing and ooze confidence have that yo-yo dieters do not…? It's simple:
1) A custom plan for both training and nutrition that is built for them – and only them so that it fits their lifestyles, their goals and their fitness levels.
2) Sustainable plans that they can see themselves doing in 12 months from now… because if they can't imagine sticking to it long term, they won't.
3) Accountability – both from a coach and an unstoppable community of people on the same journey as them – to keep them progressing as they adopt new habits…
4) and FINALLY… feedback at every single step of the journey based on progress made.
'Cause here's the thing: the cookie-cutter plans and $7.99 magazines – highlighting the latest break-up in Hollywood before showing you the latest diet craze – won't tell you:
→ The first plan purely sets the scene for ALL the REAL results that will follow…
It's the feedback you give your coach after along the way, and the bespoke adjustments your coach will make that create the INCREDIBLE results – like those you've likely already seen from my clients…
"For years I went to the gym, trying out different things (especially anything that was a quick fix, I'll put my hands up here).
I had lost a lot of weight through trying different things, but would never keep it off. Nothing was sustainable. It wasn't until signing up with MCfuturefitness that I got a better understanding of my nutrition and what would really work for me with all the training I was doing!!
I signed up 2 years ago and I never looked back!"
"I could not get over how much detail and information that I received when getting the plan. You don't just sign up and get the plan and then don't hear from Matt until week 12.
Matt is there at any stage of the 12 weeks to give advice and answer any questions. I have learned plenty the last 3 months especially about the importance of fuelling the body and the power of rest and recovery.
This was such an amazing experience. I really stepped out of my comfort zone and I am so glad I did. This journey is not something that happens suddenly, it takes time, work, dedication & commitment.
It's not all about the weight you lose, the strength you build, but it's about THE LIFE YOU GAIN. Not once did I find this journey a challenge, I enjoyed every moment of it. All you need is to be dedicated, show love for your body and be honest with yourself. Never look at it like a challenge, look at it as a journey, one that you will be glad you took.
Join the MCFuturefitness Hybrid Coaching Programme Now and Get 33% OFF TODAY (First 25 Members Only),
No Contracts AND Cancel Anytime…
Take us for a spin and see for yourself. Get 33% off for life (First 25 members only).
It's RESULTS or your money back…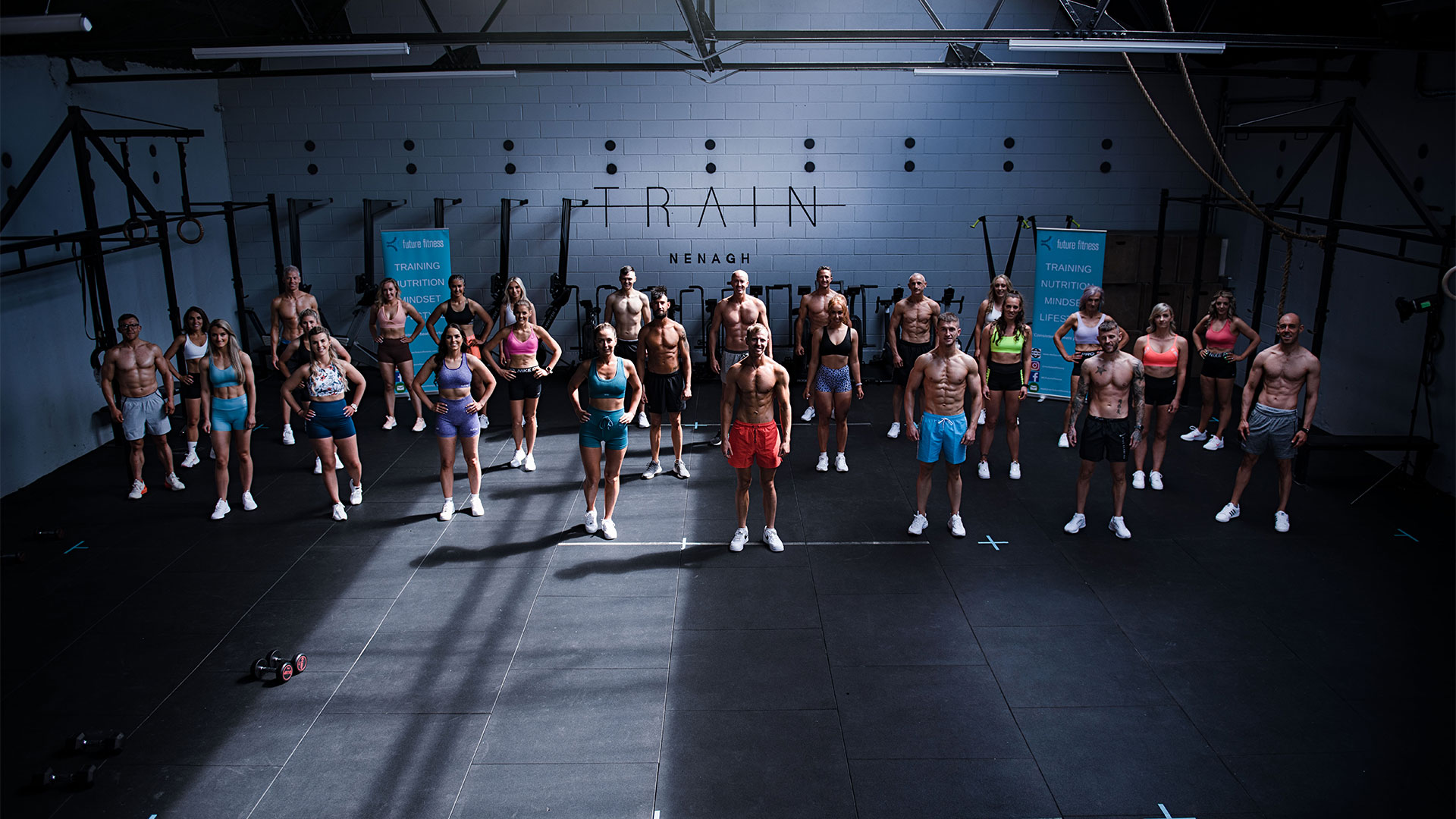 Here's What Your Next 30 Days Looks Like Inside Our Hybrid Coaching…
You'll receive a custom training plan built solely for you. If you want to exercise from home – your training plans will be home-based. If your #1 goal is losing weight, your plan will be focused on weight loss. If you can only exercise 3x per week – you'll have 3x sessions that fit in to your schedule…
​You'll receive a custom nutrition plan built solely for you and we will teach you how to flexible diet and fit in THOSE foods you love eating. That's right, this is built for you. And that's why you'll be able to follow it with ease – including if many of your meals are family meals!
​You'll have personal check-ins and plan adjustments. You'll send in your check in form that will allow us to tweak your game plan and lead to explosive results.
You'll get access to our Hybrid Client Support Group with a ton of people on the same journey as you. Nothing builds real change quite like becoming part of a supportive community who's 100% aligned with your goals.
You'll get unlimited full access to our "MCFF Client App" – your client only app for continued education. You may think this isn't for you now – but our members love their results so much that they end up loving learning the ins and outs of nutrition, training, sleep optimisation, habit building and more…
You'll even get access to our private podcast to kick off your Mondays, Monthly webinars, live Q+A's and much more to support you in every which way throughout your week to smash your goals.
I know. It's Crazy. And To Be Honest – It's Like Pringles (When You Start You Can't Stop)…
NOTE: Pringles can be included in your plan FYI…
People who will hold you to a higher standard but still allow you to be human, and who will listen when you tell them you are fatigued, in pain, hungry, and help you adjust your plan. People who will let you rest when you need rest.
MCfuturefitness and Eve have been all that and more to me over the last 6 months, and I have made more progress in that time than I had in the 3years prior to that. I can't speak highly enough of them and what they do for people.
What I like about MCFuturefitness is that it's not just about losing weight or your body shape, it's more to do with your overall health. Your sleep, stress, mindfulness, habits… You name it they cover it. There's also a really good community of people who have similar goals, struggles and you get to share experiences which I've found really helpful.
Honestly, I couldn't recommend them enough. I'd recommend them to anyone, whether you are experienced or starting out they will guide you to your goals!
The most important thing for me is now I have a great attitude towards living a healthy lifestyle. Not just for myself, but for my son as well.
Working with MCFuturefitness has been LIFE CHANGING. The sense of satisfaction you will get from engaging with this programme will be incredible.
I can't thank them enough. If you feel like you need to change your life, this is definitely the programme for you.
And As They Say On The Game Shows:
"But, Sally, That's Not All…"
If you landed here, you were given special access to additional free bonuses you wouldn't see on my website or anywhere else – I mean that, go check…
BONUS #1: 33% OFF for life! Not only is this the best value, results or your money back coaching programme on the market – but you'll get 33% off every single month that you are with us…
​BONUS #2: Lifetime access to our world class recipe and exercise library. Over 200 recipes (and continously growing), ingredient lists and meal planner so don't worry, you will never EVER have to go back to eating boring bland foods again!!
BONUS #3: Personalised kick off video from me or the team (Your new coaches!) talking through your initial plans! We'll get things off to an even better start by making sure everything's 100% optimised and crystal clear for you before getting started.
Join Now And Get 33% OFF Your First Month, which will be locked in at that price for the rest of your time with us, No Contracts, Cancel Anytime AND a personalised setup from me or the team…
Oh and remember – it's RESULTS or your money back (if you needed anything else…)
It's RESULTS or your money back…
One last thought.
If you've ever yo-yo dieted.
If you've ever wanted to lose weight (and keep it off this time)
If you've ever wanted more energy.
If you've ever wanted to be able to prioritise yourself, your health and your happiness.
If you've ever wanted to build muscle and get strong.
If you've ever wished to feel truly confident on holiday or anywhere the clothing gets lighter…
And if today you reached the end of this abnormally long page and still haven't decided to invested just €99.00 (33% OFF + Bonuses) in your body, mindset and confidence (with zero risk included in our RESULTS or your money back no-bull policy) I need to ask…
What will you invest in instead, if not yourself?
You see, our clients tell us that this is the best investment they have ever made in themselves.
It's not just how they look – it's how they feel, the confidence, how they walk in to a room and how proud their friends and family are of them for taking control and making it happen.
You can see it in their results, their smiles and their words throughout this page.
So if you're on the fence and you're once again not putting yourself first I ask you…
What will be prioritised ahead of your goals today?
Take Control. Let's Make it Happen. Start With 33% OFF Your First Month…
It's RESULTS or your money back…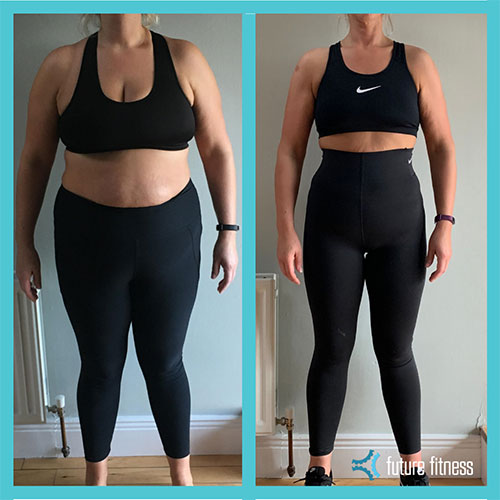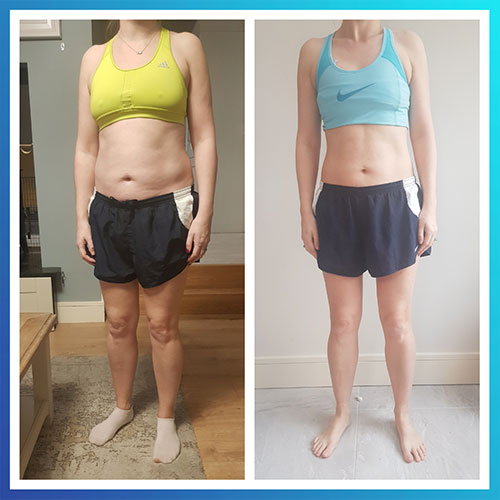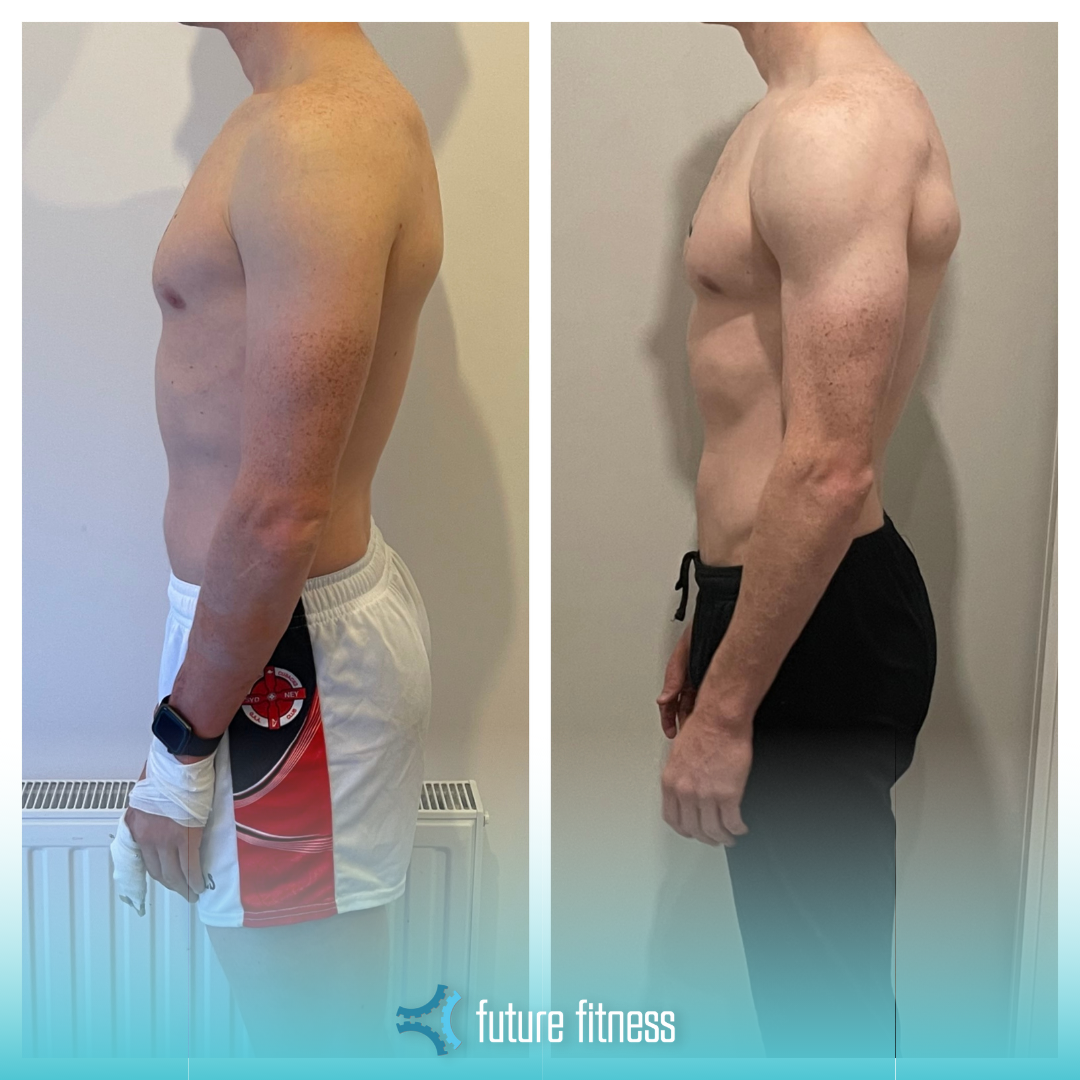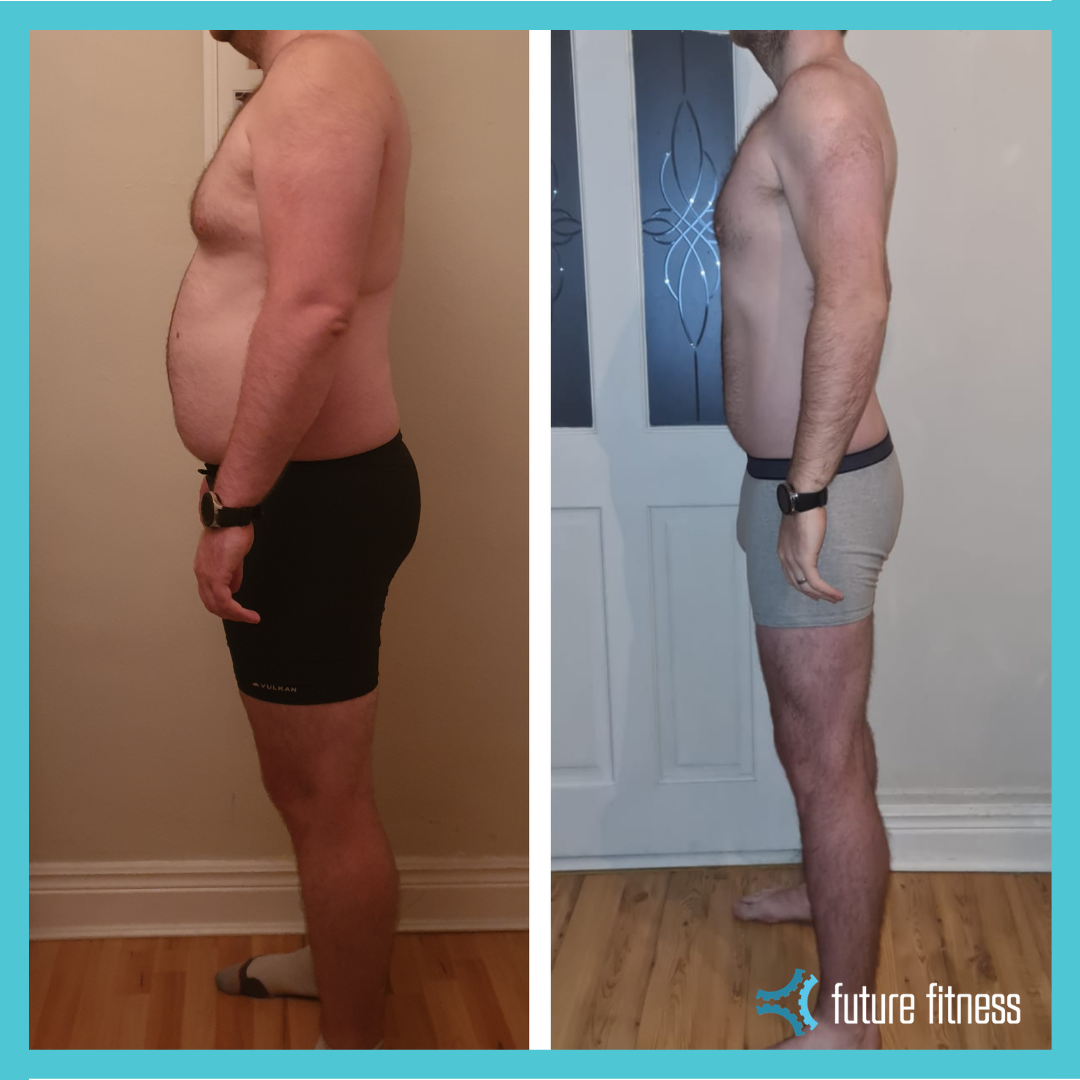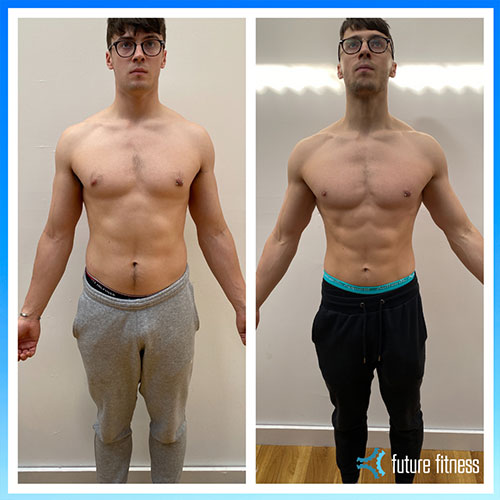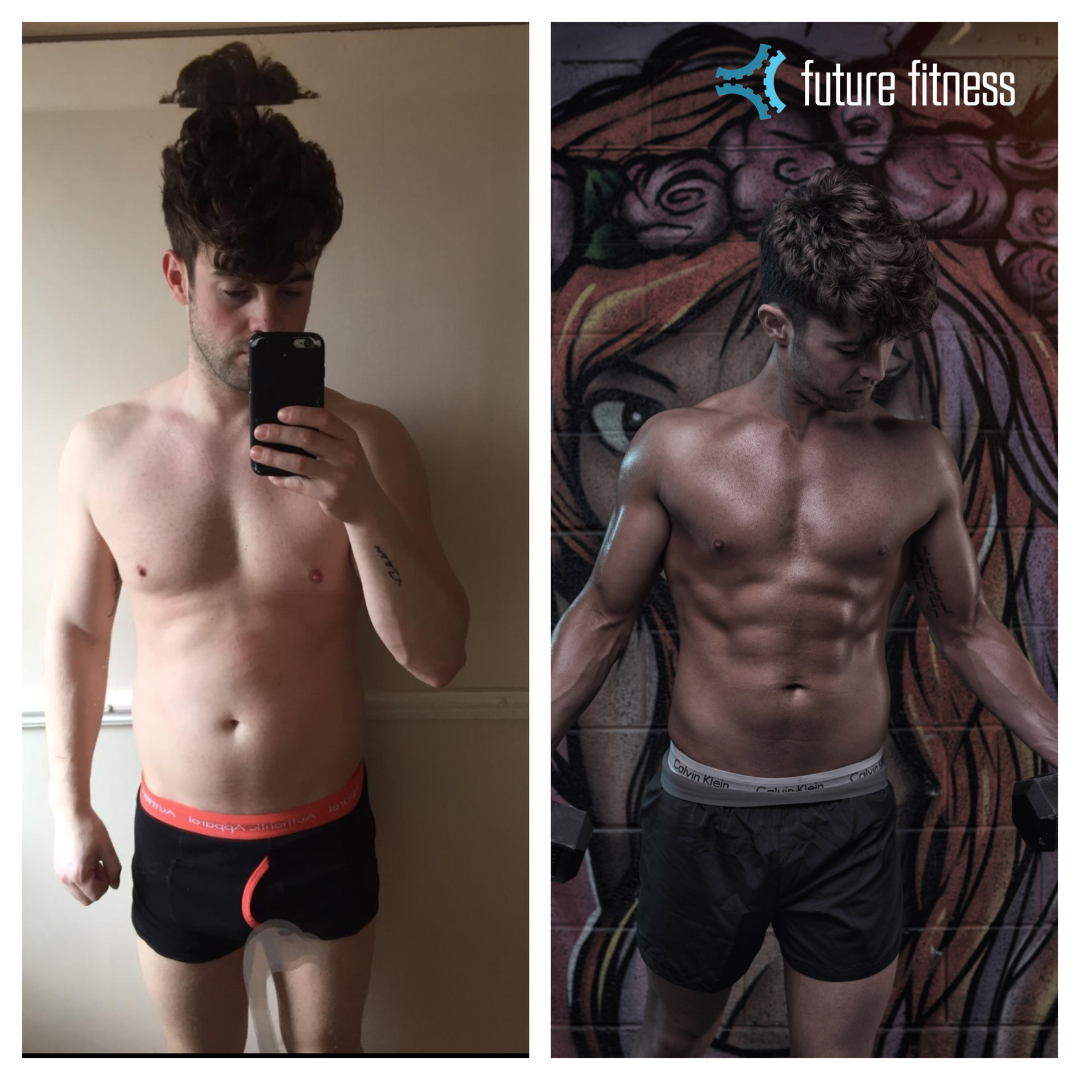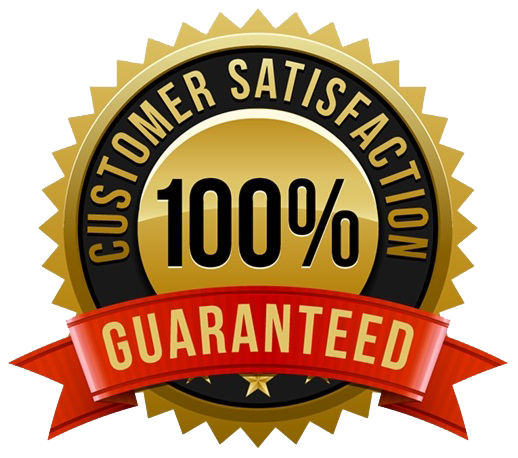 30 Day Results Or Refund Guarantee
Not only are there no contracts and a no-risk cancel anytime policy… we even guarantee results in the first 30 days.
If you implement your full 30 day plan and don't make progress towards your goals, we'll give you every penny back. It's quite literally RESULTS or your money back.