Tommy O'Connell's Transformation – Photoshoot Prep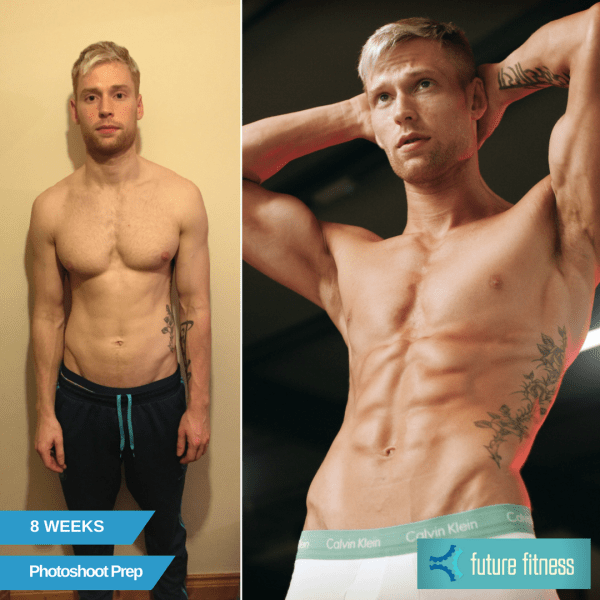 What can i say about Matt that hasn't already been said? Well I'm lucky to call Matt my friend and I also had the pleasure of working with him recently on a six week transformation involving ten ladies. So I've seen first hand the dedication, hard work, devotion and commitment he puts into his work. He carefully plans out every detail in relation to each of his clients personal needs. Always there to answer questions and help out if needed.
I spent three weeks in Thailand at the beginning of the summer with Matt and during those three weeks he still remained dedicated to his work and his clients by taking days and time off on his holidays to make sure each of his clients were carefully looked after. (Even though he would get tons of abuse off us for doing it) ? I don't know about ye but I don't know many personal trainers who would take time off on their holiday's to look after their clients as much as Matt did.
Before Thailand, I was involved in a team photoshoot organised by Matt all in aid of a great organisation called GROW. When Matt asked to me to join the team I was skeptical at first about getting naked in front of camera (anyone who knows me knows that's a lie)?. At the time I was in my final two months of college and the shoot was scheduled to take place during the middle of my exams. People would ask me 'is it not tough' 'are you crazy' doing this during your exams. My response was simple 'nope not at all' simply because all I had to do was workout, eat clean and follow Matt's instructions. Like I said Matt takes care of all the hard stuff all you have to do is listen, follow his instructions and take it in. Couldn't be any easier when it involves working with Matt I cannot recommend him highly enough."
– Tommy O'Connell
Matt's thoughts;
"Tommy's amazing results shows the hard work he put in. He also works in the fitness industry and is a personal trainer himself so his time with me was as much about learning as it was about getting the results. Tommy has been training for years and has always loved training and being healthy but he took his nutrition and training up to another level with me. Watching his body change week after week and the feedback weekly on how much he was enjoying the plan made my job really easy." – December 2016
"Where do I start…Tommy has been involved with MCFuturefitness before it even existed.
– I first started giving Tommy gym programs about 8 years ago when I was working as a fitness instructor in the Abbey Court gym.
– He was the first ever client I had. We worked together in 2015 for 8 weeks (see pic below) before he went on his J1 to America for the summer. I was working on the building sites at the time over in Perth, Australia.
– He was the first person to work for me on the 6 week transformation program last January.
– Naturally enough he was the first person I asked to do the first ever MCFuturefitness photoshoot.
He's been a part of almost everything since day 1. I owe a lot of credit to him for getting me started in the fitness industry.
One of the easiest people to coach as his dedication when he puts his mind to it is incredible. The shape he got in for the photoshoot shows this." – August 2017